Senior Learning Programme
The Senior School learning program is underpinned by a Biblical worldview. All subjects are taught with a biblical perspective. Our aim is for a holistic education that engages the heart, mind and body. Pathways are created for students to excel and flourish in their areas of passion and interest, whether this is in NCEA subjects, extra-curricular areas or health and well-being.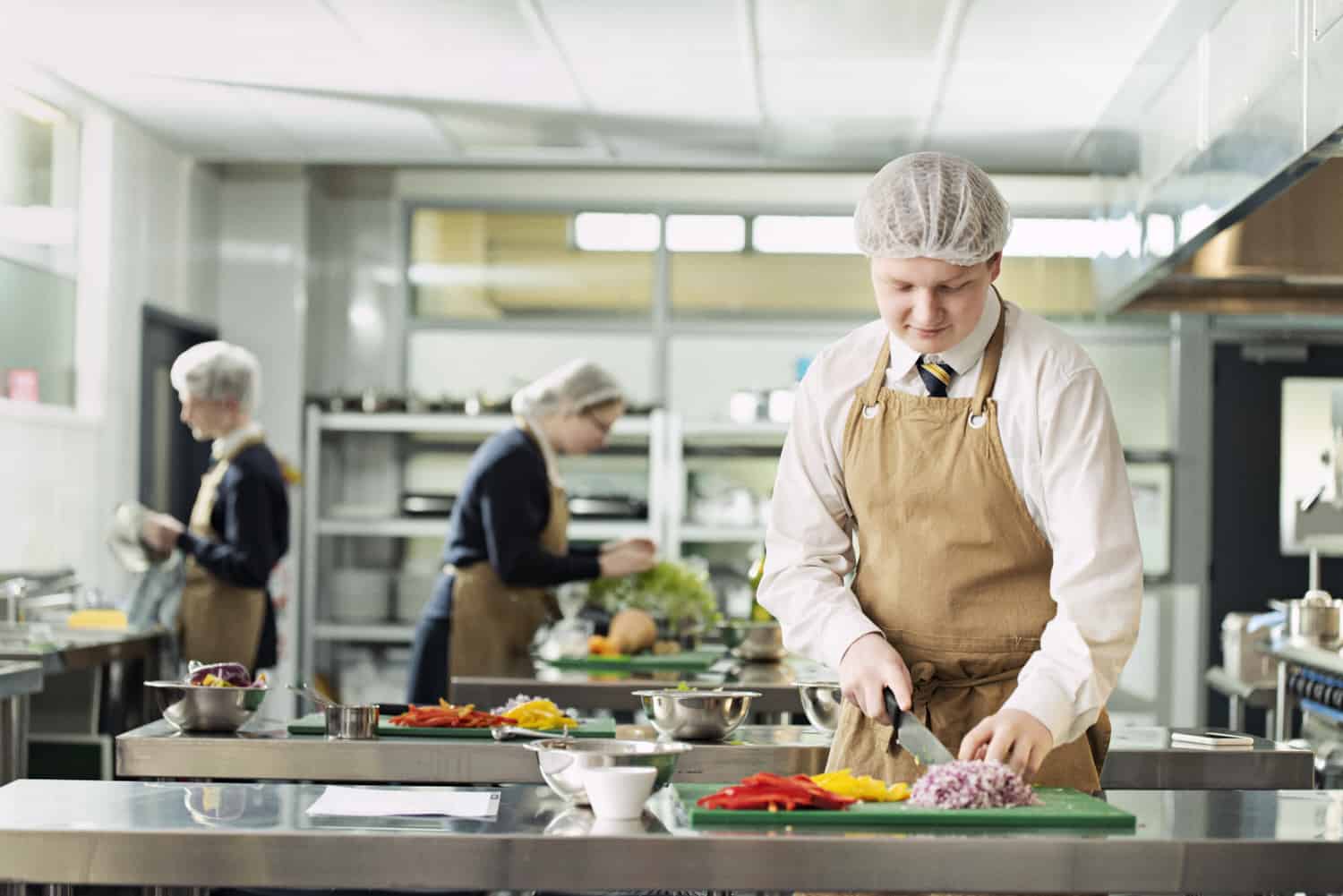 Senior School Life Skills Programme
Since 2014 KingsWay School has an embedded LifeSkills curriculum into the Senior School Devotional programme. This curriculum is aimed to facilitate discussion in our Year 10-13 classes that enable students to be able to make well-informed decisions. Topics vary from year to year but include digital wisdom, career options, study skills, finances, conflict resolution, mental health, relationships and sex education. It is complemented by Hauora in Year 10 and Biblical Studies through the Senior School.
The vision of this programme:
"To equip students with personal and social skills required by young people to function confidently and competently with themselves, with other people and the wider community; these are a range of skills that can enhance the quality of life and prevent dysfunctional behaviour".
Home Learning
Teachers set and mark homework regularly.
While it is acknowledged that each subject may generate different kinds of homework, such homework will be:
(a) Relevant
(b) Specific
(c) Comprehensible
(d) Reasonable in length
Where students are required to do assignment work, rather than definitive daily homework, teachers monitor students' assignment work regularly in order to assist them to manage their time well.
Students are required to note down the homework in their device or have a system to record it.
Where students are failing to do homework teachers will inform parents early in order to remedy the situation.
Students will be instructed in time management and organisational skills with regard to their homework.
Homework times
Year 10
50 – 80 mins/day
Year 11 – 13
60 – 120 mins/day
If there is no set exercise for a particular subject area on any night then students must be encouraged to revise work to date or read widely within their subject area.
If your child is regularly saying that he/she has no homework please contact the school office so the Head of Schools can follow through and discuss the situation with the child's teacher(s).
Kingsway School, PO Box 54, Red Beach, 0945
© KingsWay School. All Rights Reserved
© KingsWay School. All Rights Reserved