KingsWay School has established a reputation for producing outstanding student outcomes, academic excellence, and a dynamic educational foundation for life.
At Kingsway School, we endeavour to offer an innovative, holistic educational programme that reflects best practice and caters for a broad academic range. We aim to empower students to exercise their talents responsibly by leading a fulfilling life as disciples of Jesus Christ and making an active contribution as servant leaders towards social justice and the common good.
We are excited to offer a learning programme to your child founded on the understanding that every child has the opportunity to achieve and contribute.
Our Results
Find out how we help our students reach positive learning outcomes in our latest Education Review Office (ERO) Report.
OUTSTANDING 2020 NCEA RESULTS
As can be seen in the graph, KingsWay students have achieved significantly higher results in all aspects of NCEA compared to both Decile 8-10 schools and national results. We are extremely proud of our staff and students for showing such resilience in a tough COVID-19 disrupted year and achieving such outstanding results.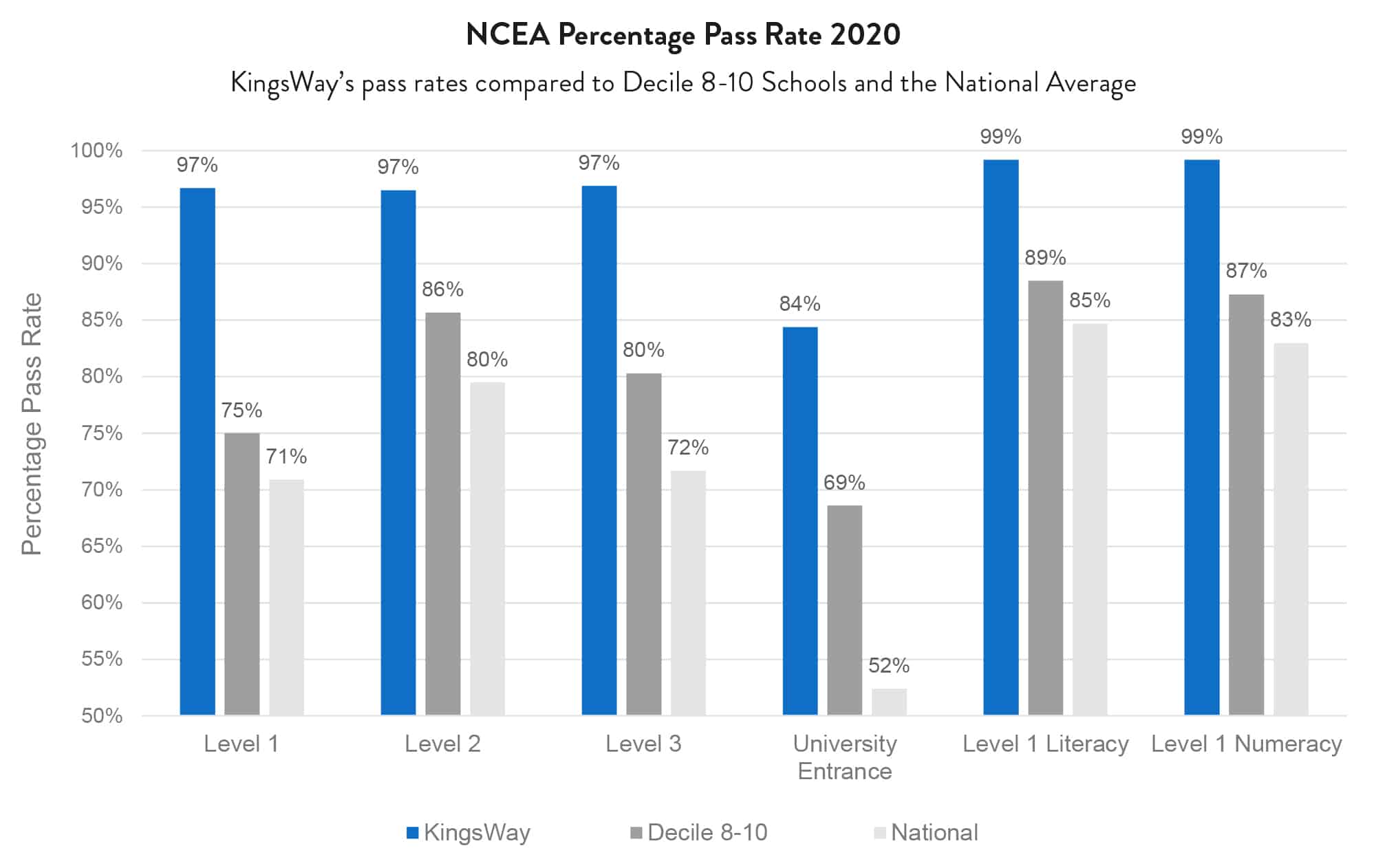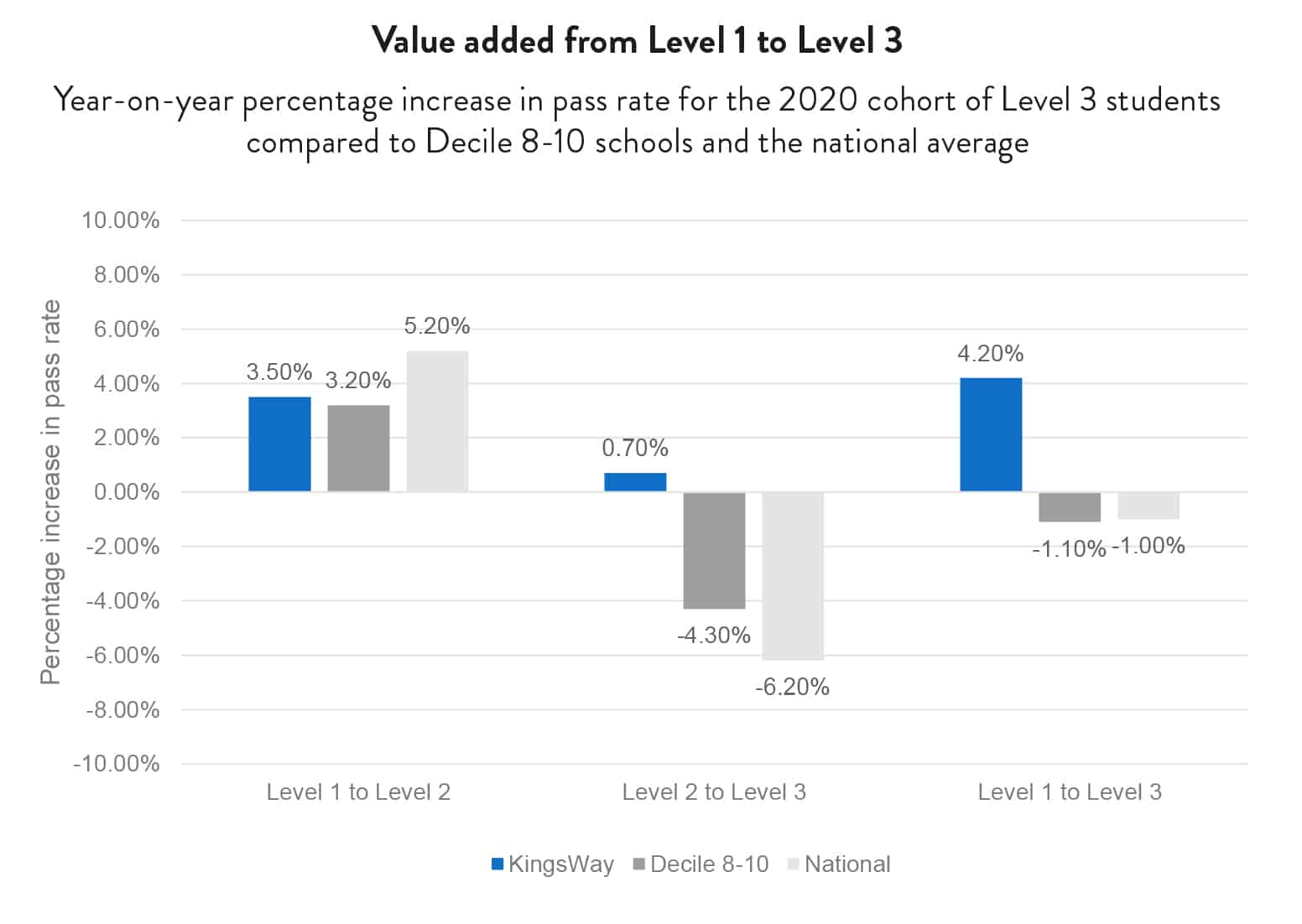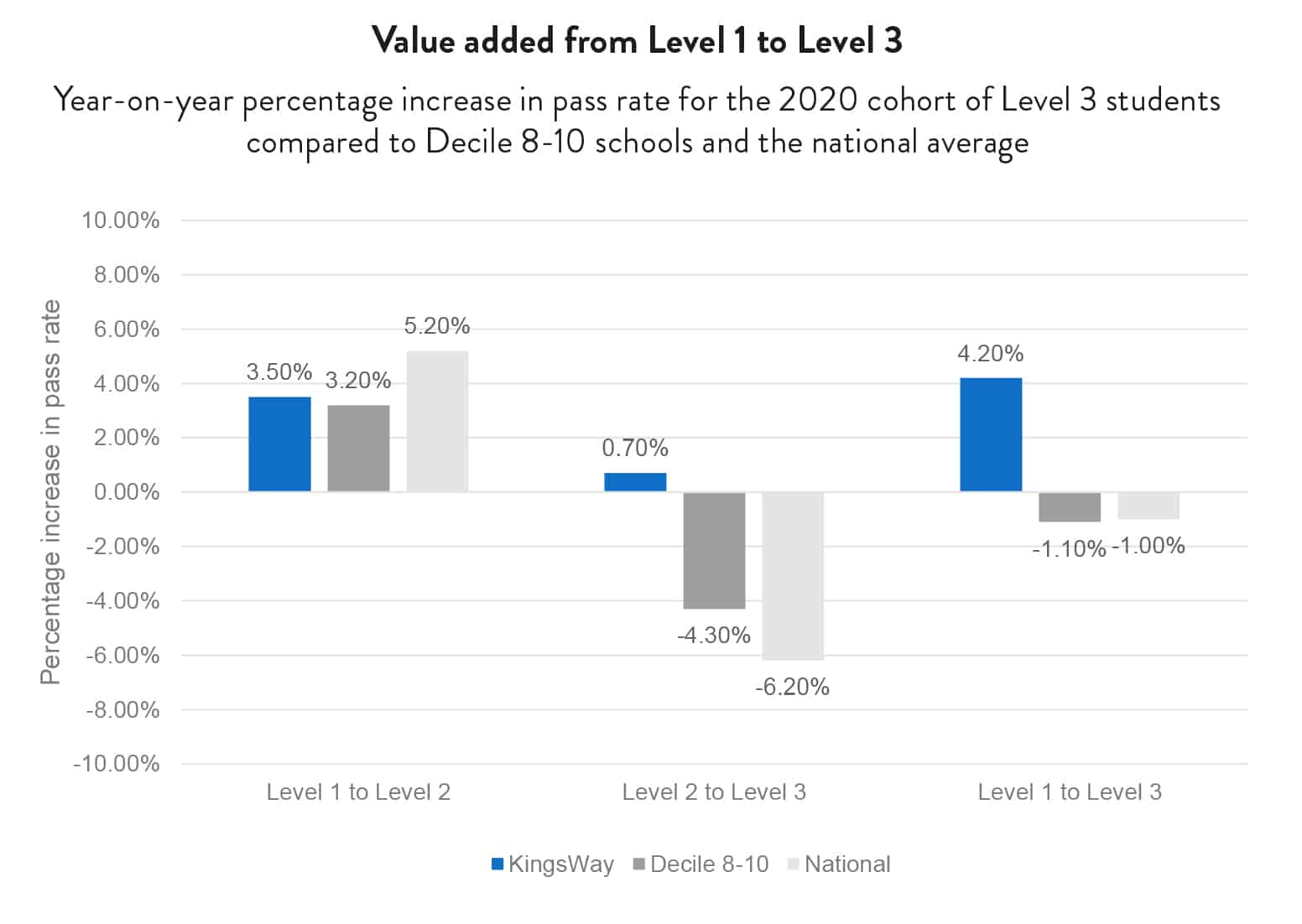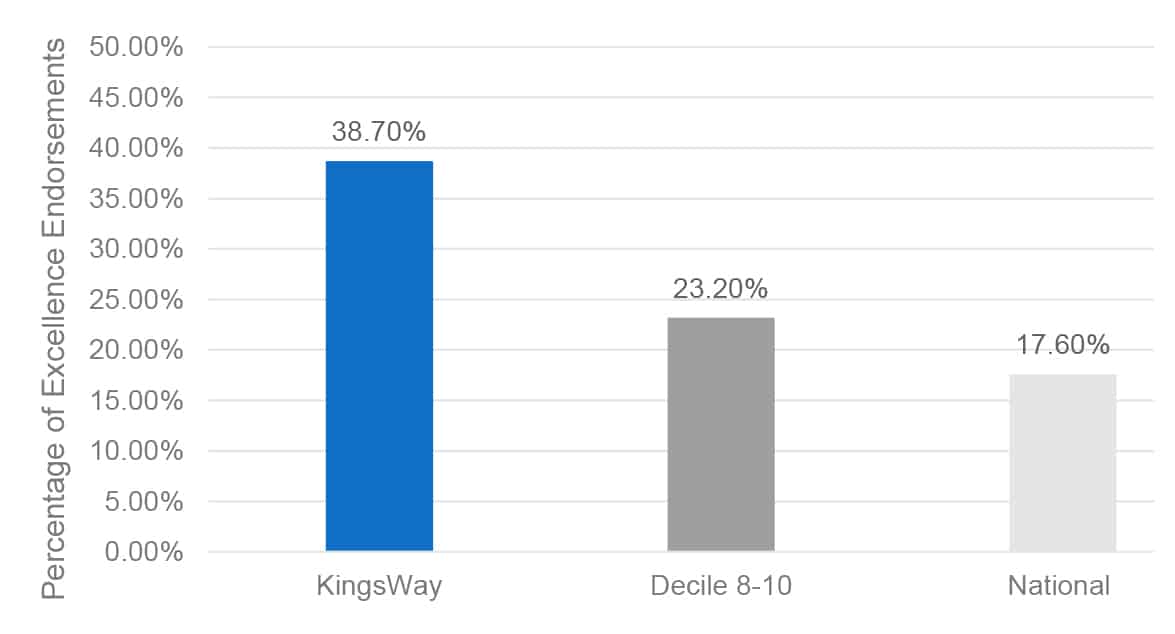 Kingsway School, PO Box 54, Red Beach, 0945
© KingsWay School. All Rights Reserved
© KingsWay School. All Rights Reserved