Head of Kumeū School Welcome
Tena koutou e ngā whānau – Greetings to all families.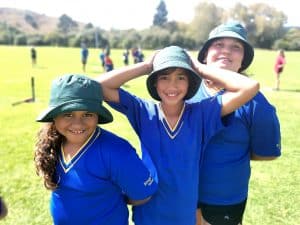 Kumeū Christian School, formally Tau Te Arohanoa Akoranga, is co-educational, non-denominational Year 1-8 satellite school of KingsWay. With the future vision of moving to a new purpose-built facility alongside Kumeū Baptist Church we are currently leasing classroom space at Woodhill School.
Kumeū Christian School is a small school which provides high levels of one-on-one support and teacher/student ratios. We endeavour to offer an educational programme that is innovative, reflecting best practices and caters for a broad academic range. We seek to foster an attitude of kaitiaki (responsible stewardship) of the resources, gifts and abilities God has bestowed upon each one in our community. Our vision for our tamariki is that they become confident, connected, actively involved, lifelong learners who are positive contributors in their communities and know their identity in Christ – who God says they are and has created them to be.
Kumeū Christian School promotes respect and value for Maori as tangata whenua (people of the land) and has an intentional focus on growing Te Reo Māori using our local community, our environment, our history and the rich diversity of our cultural heritage to strengthen our students in the knowledge of who they are as New Zealanders.
Families who are part of our Kumeū Christian School whānau experience the richness of whanaungatanga (community) and are warmly welcomed to actively participate in the life of our school, from the very youngest to the very oldest.
He taonga nui ā tātou tamariki
The greatest treasure is our children
Liz Raikes
Head of Kumeū School
Kingsway School, PO Box 54, Red Beach, 0945
© KingsWay School. All Rights Reserved
© KingsWay School. All Rights Reserved